This care starts with a deep exfoliating phase, followed with a bath with concentrated sea energy; nourishing and beneficial, it exhilarates and replenishes minerals throughout the body to neutralise signs of stress and fatigue.
---
Mineral Therapies-Magnesium & Calcium
These 2 cures, concentrated in Magnesium & Calcium offer targeted answers to specific needs:-Marine Magnesium: anti-stress, well-being, sportsmen cure-Marine Calcium: Anti-aging prevention, joint care, special seniorscure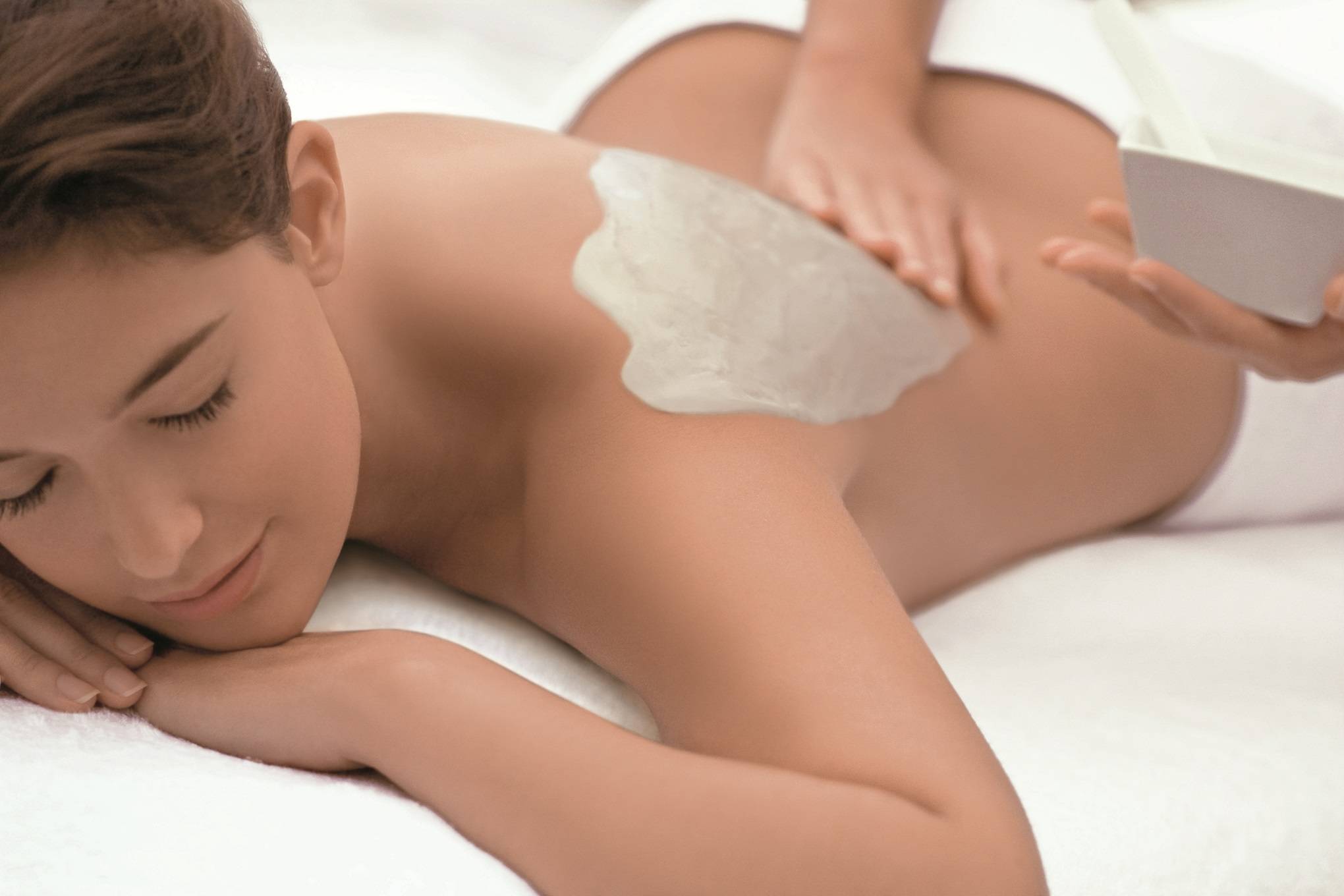 After a marine exfoliation, the wrap of this marine mud rich in calcium and magnesium relieves muscle tension and joint stiffness.
---
Relaxation-Hydrate & Sublimate
Relaxing Energising Massage restores balance and harmony to the body's energies for a regenerative treatment and totalwell-being.
---
A delectable body exfoliation ritual followed with the application of a fine layer of moisturizer, providing the skin softness beyond compare.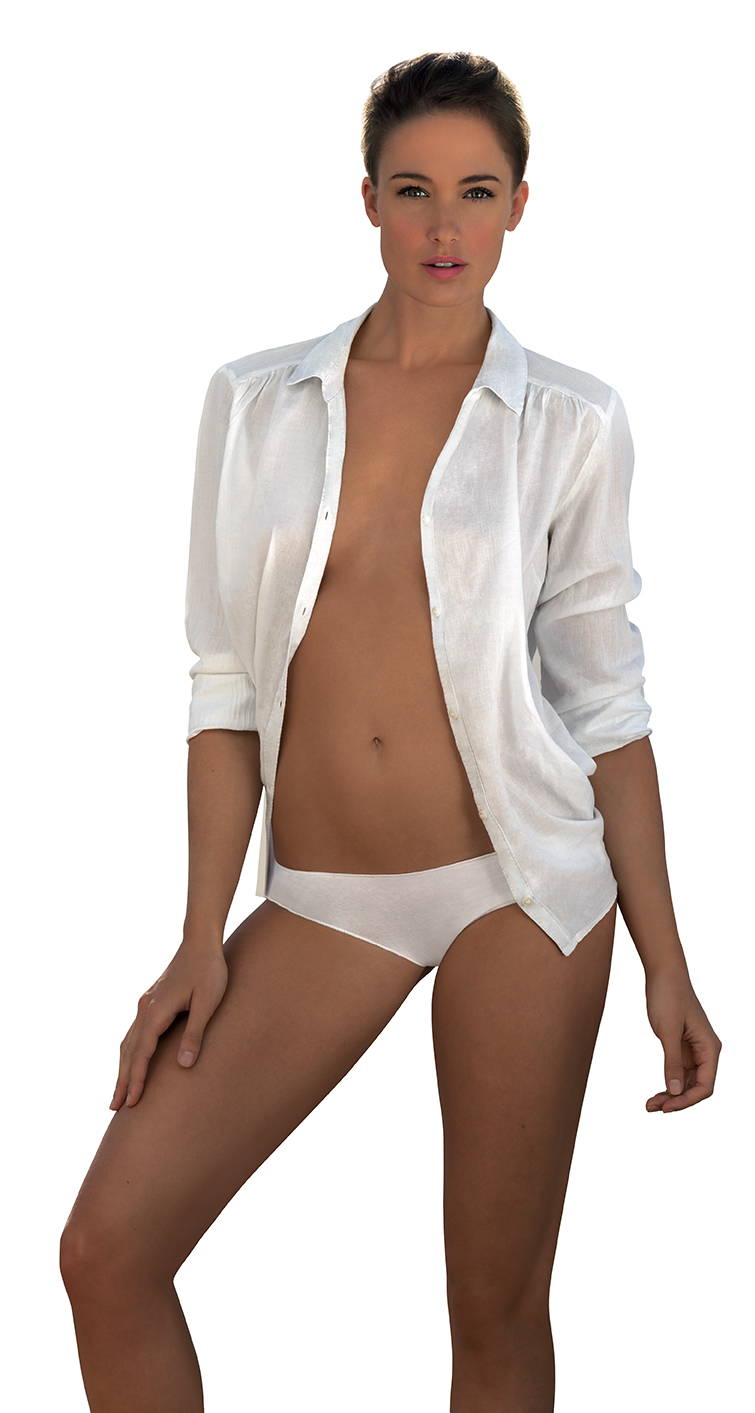 After a purifying scrub and a relaxing marine mud mask, the final massage, bit by bit relieves tension in the neck, back, nape and shoulders.
---
This gentle care alternates a relaxing bath, a scrub and a massage to strengthen nails and promote silky nourished and protected hands
Thanks to its relaxing bath, scrub and massage, this comprehensive treatment nourishes and repairs feet for total beauty.
---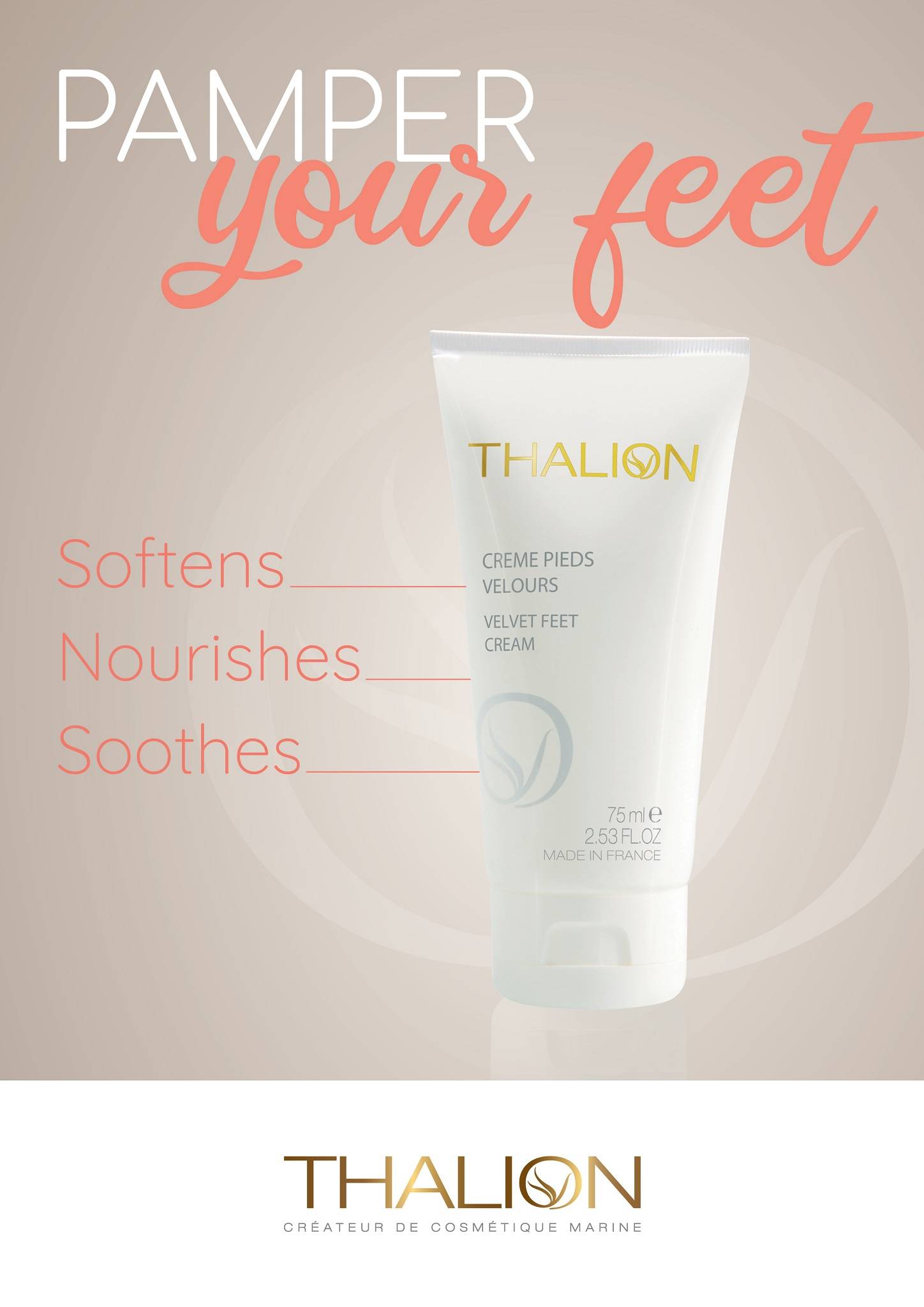 Slimming Express Treatment
These innovative pearls roll and melt over the skin to deliver their precious content to stomach and thighs for a visibly sculpted silhouette from the first care!
---
This anti-cellulite intensive treatment begins with ananalysis of the type of cellulite in order to customize the anti- cellulite massage and the products used during the treatment. The contours are reshaped from the first treatment.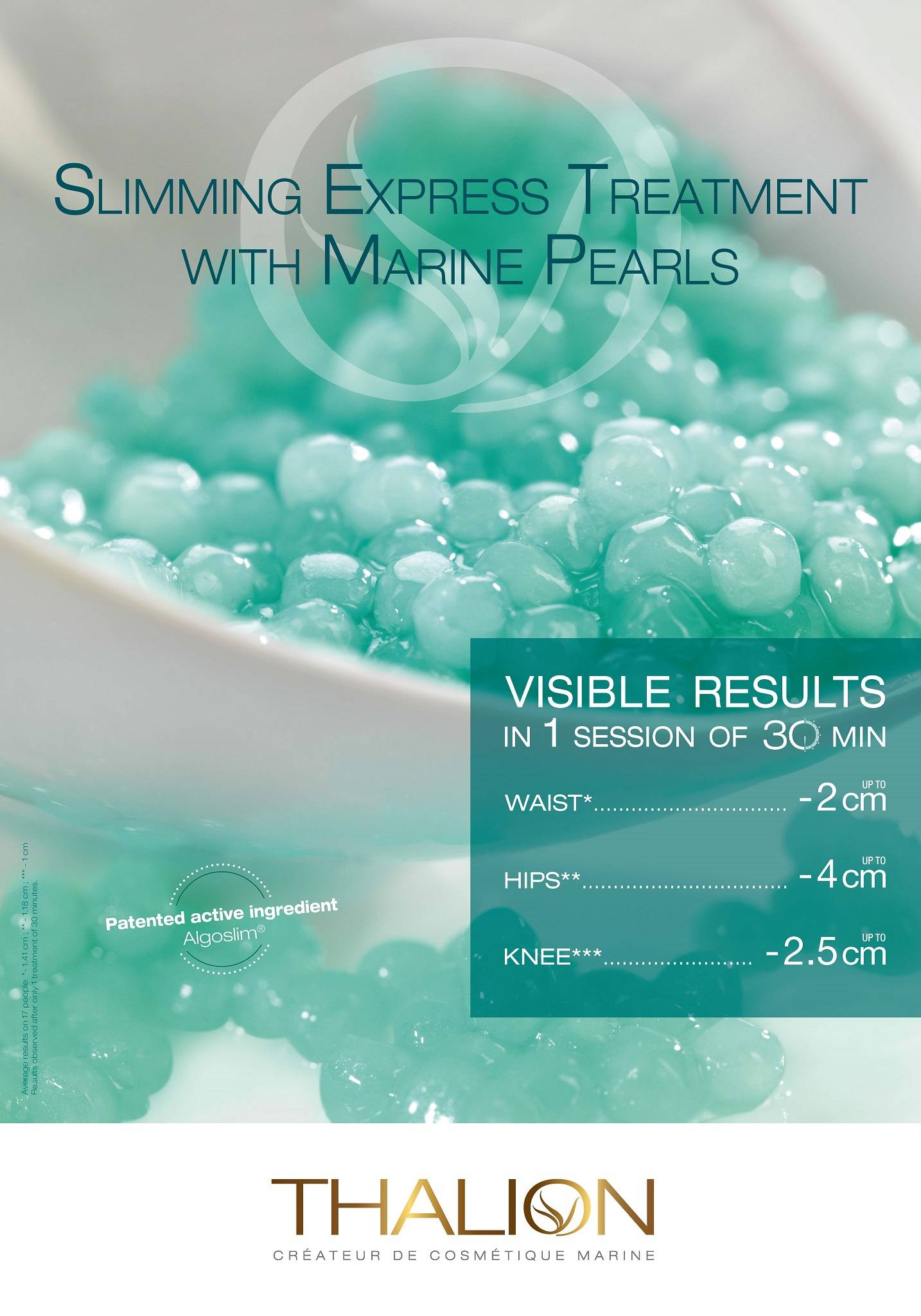 The body is generously exfoliated and covered in Laminaria seaweed from Brittany, famous for their slimming power. Minerals and trace elements boost the body's combustion mechanism resulting in a visibly slimmer figure.
---
Firmness-Detox & Drainage
Relaxing Odyssey Sublime Skin
An exclusive care that blends innovative massage techniques and delightful textures for an incomparable firming and well-being result.
---
A special treatment for the beauty of the bust. This delicate area of the body is gently exfoliated and reshaped thanks to the firming mask and massage. Bust and décolleté are enhanced, they recover firmness and tonicity.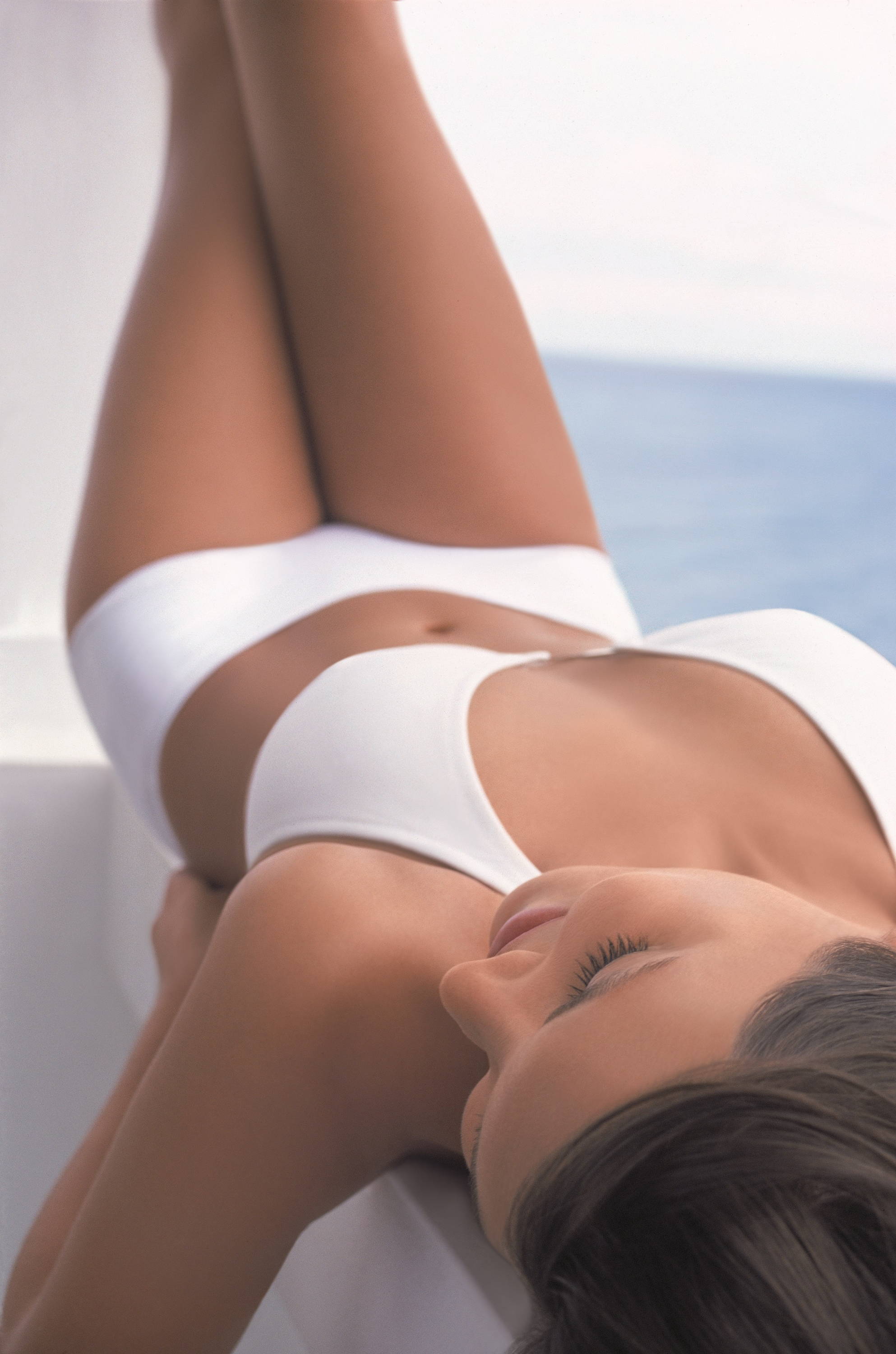 A tonic exfoliation, a firming body mask and a specific massage are performed to preserve the skin's firmness after a maternity or a loss of weight. Results: the skin is firm and the silhouette sculpted.
---
After an invigorating scrub, a concentrate of marine ingredients is rubbed with detox specific gestures. A phase of deep detoxification follows to stimulate elimination functions and drain the body.
Decongests and provides instant relief to heavy legs. Legs recover their shape and a light weight feel.
---
High-tech treatment combines performance and relaxation for a result that is 100% effective. Results: to replenish, tone and firm the skin. Thanks to deep scalp, face and shoulder massage, the skin is fully energised in 60 minutes.
---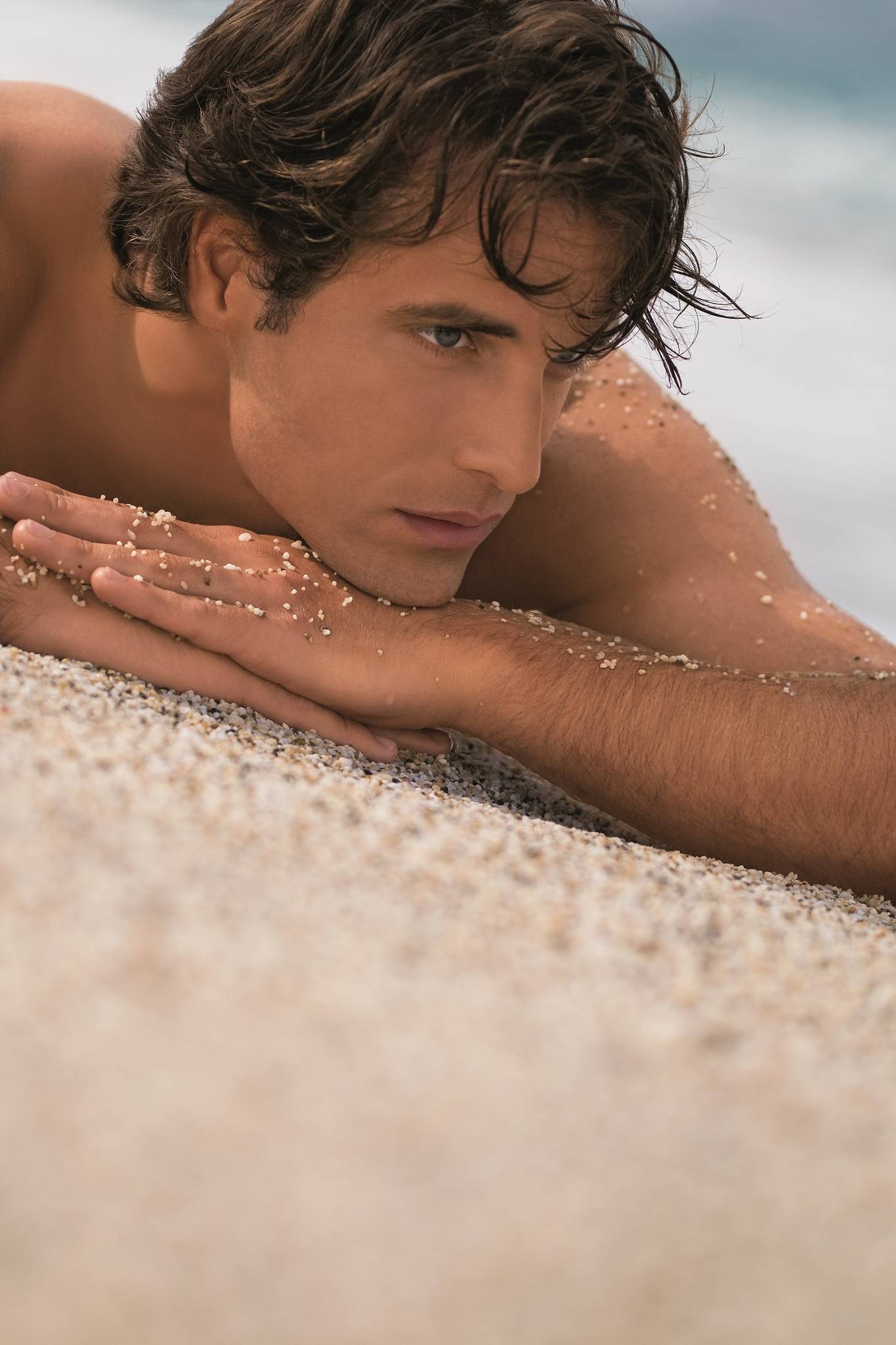 True ally for oily skin prone to acne, this treatment combines 5 actions: it defuses sebum production, removes dead cells, fight against the proliferation of bacteria, unclog pores and soothes inflammation.
---